How to check or validate performance of an individual employee?
"Dashboard"
Select date -> select store -> Enter name of the employee you want to see performance of.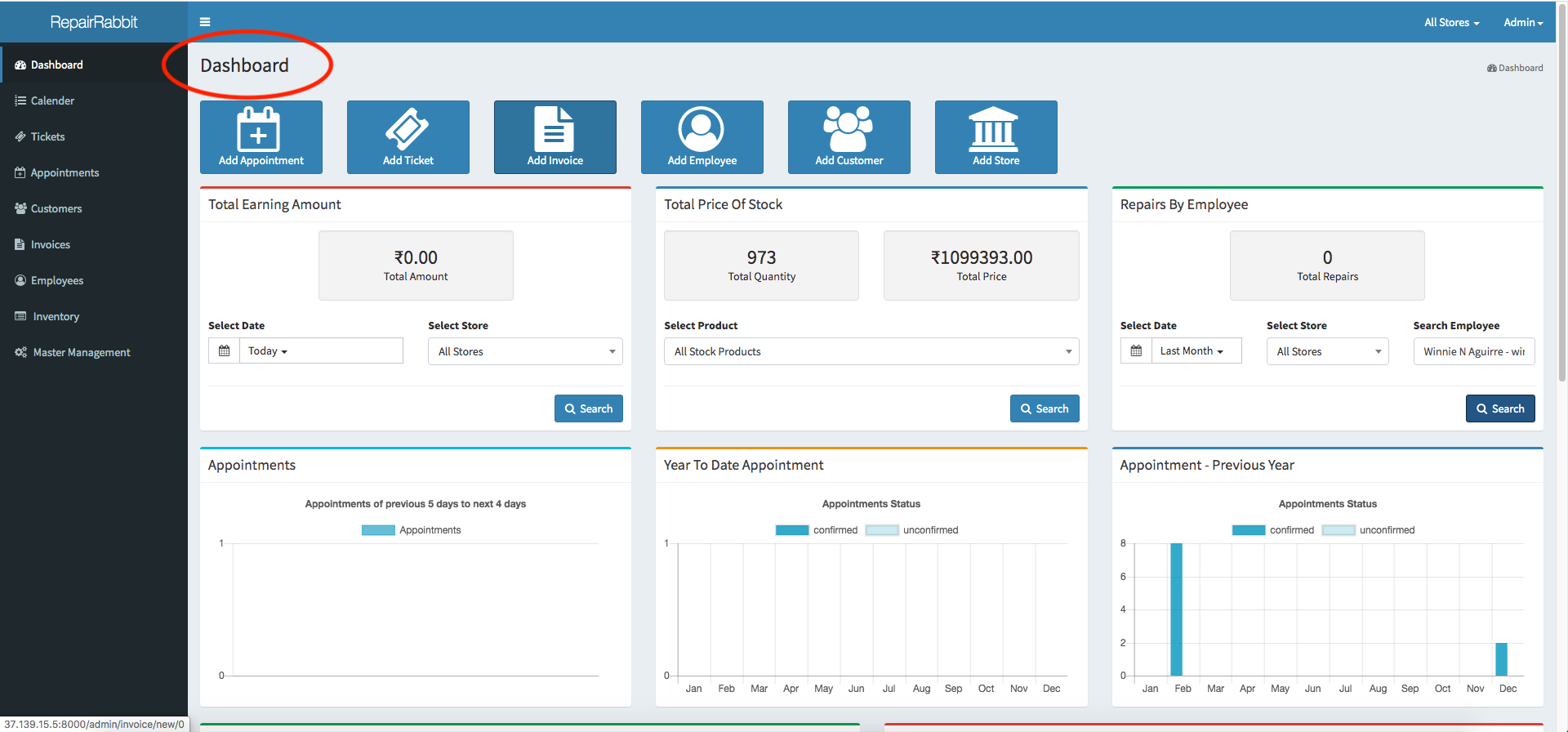 It will show total repairs made by selected employee for entered date. You can also view the repairs made by employee during specific time period by selecting custom range in calendar.
"Repairs by employees"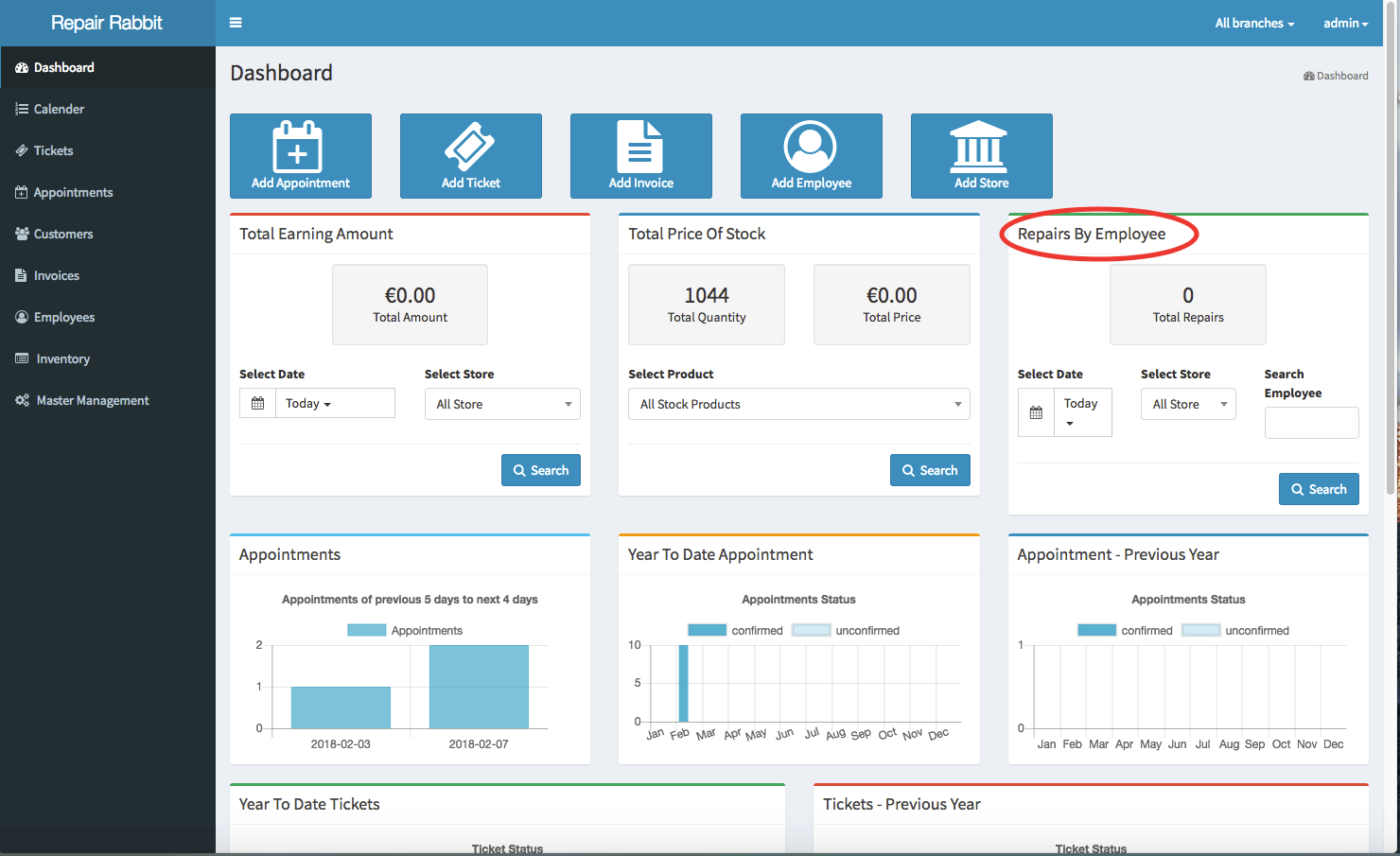 Select "Date" and "Store" and click "Search".