How to assign privileges to different categories?
While adding a new employee, you can assign any one category from
System Admin
Store Admin
Employee
Click "Employees"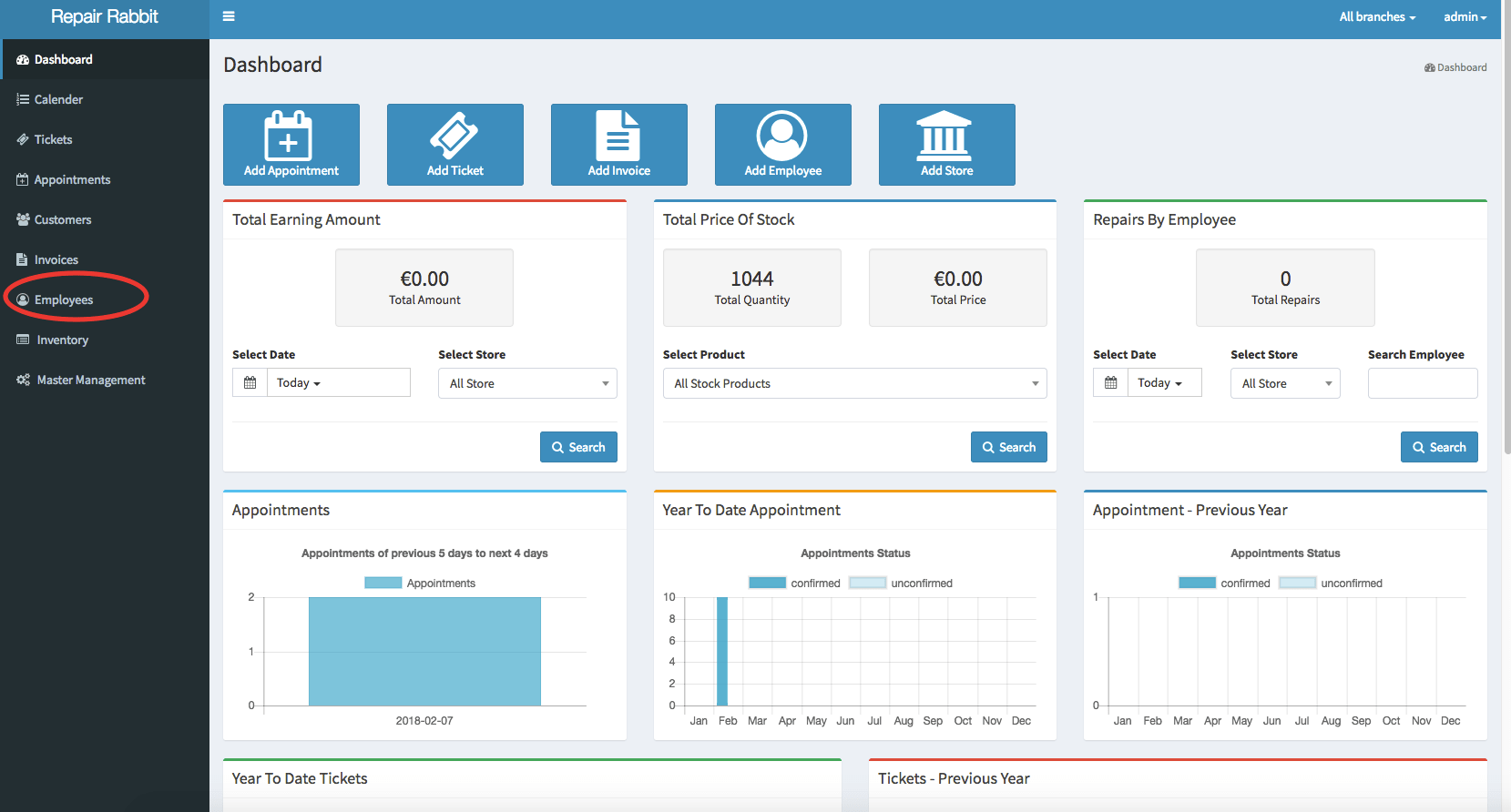 Click "New"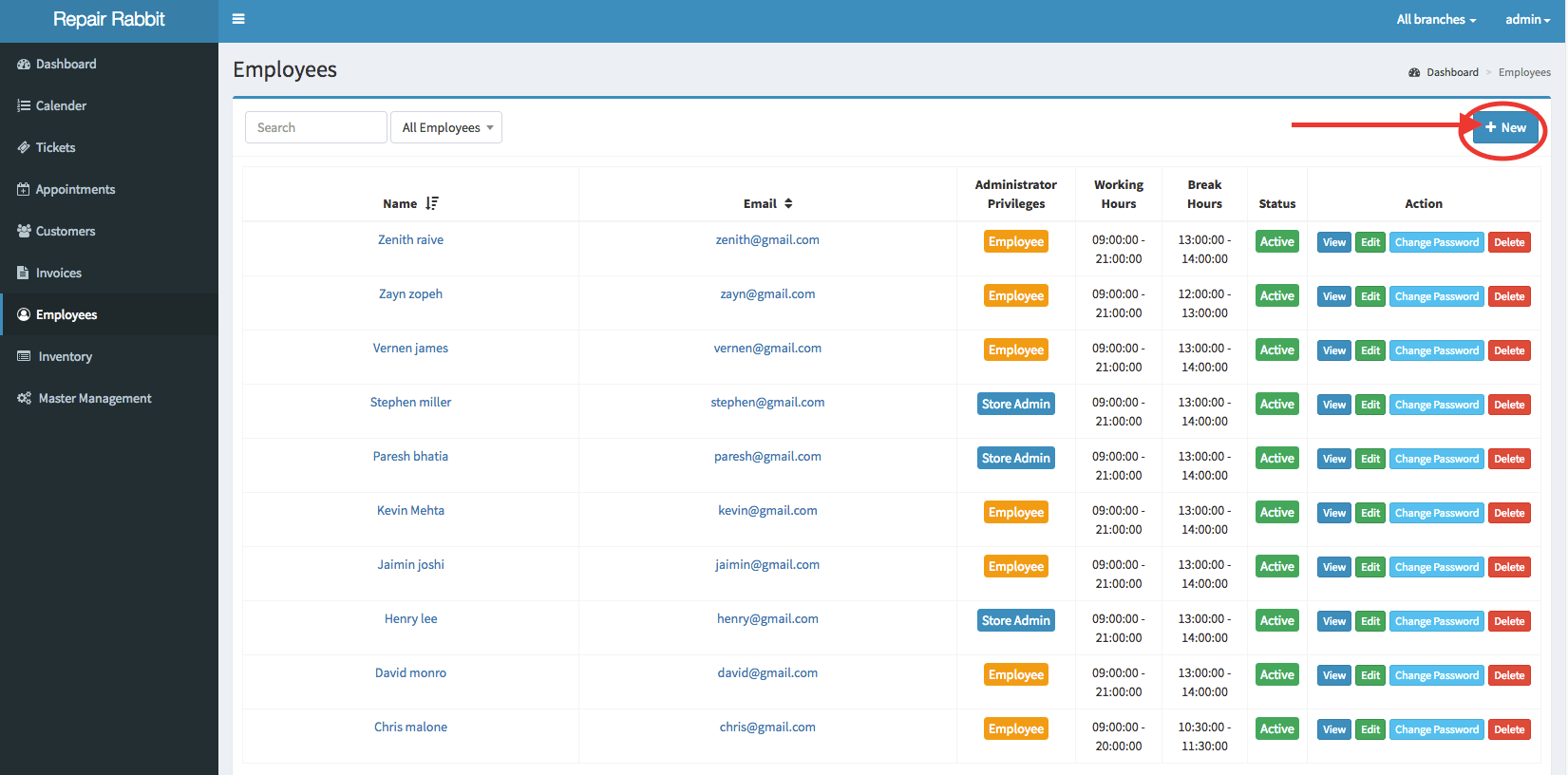 Fill the required details and assign privilege

Click "Add"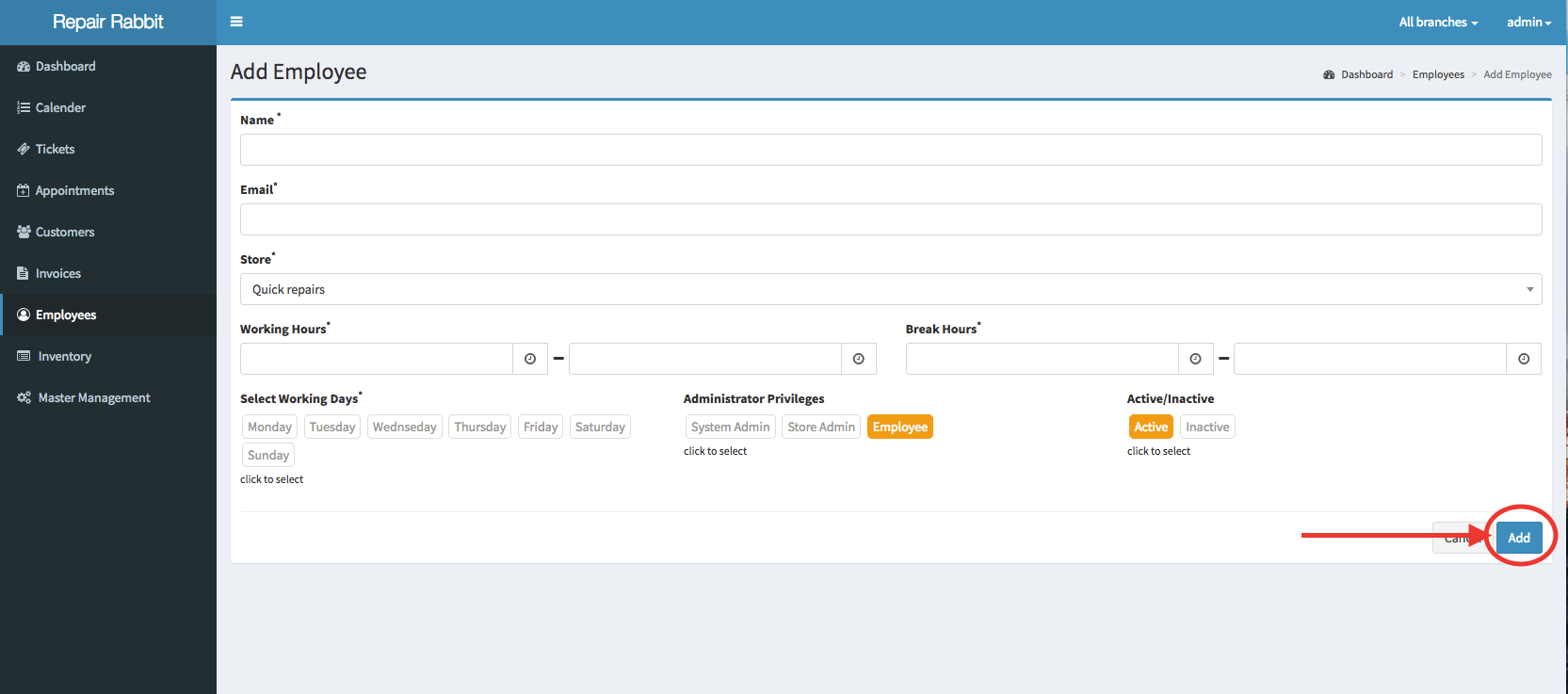 Important
Privilege for Customers will be automatically assigned. On adding a new Customer, the registered email of Customer would be his login Id and Password will be sent automatically to registered email.