How to generate ticket for the new customers?
Click "Tickets"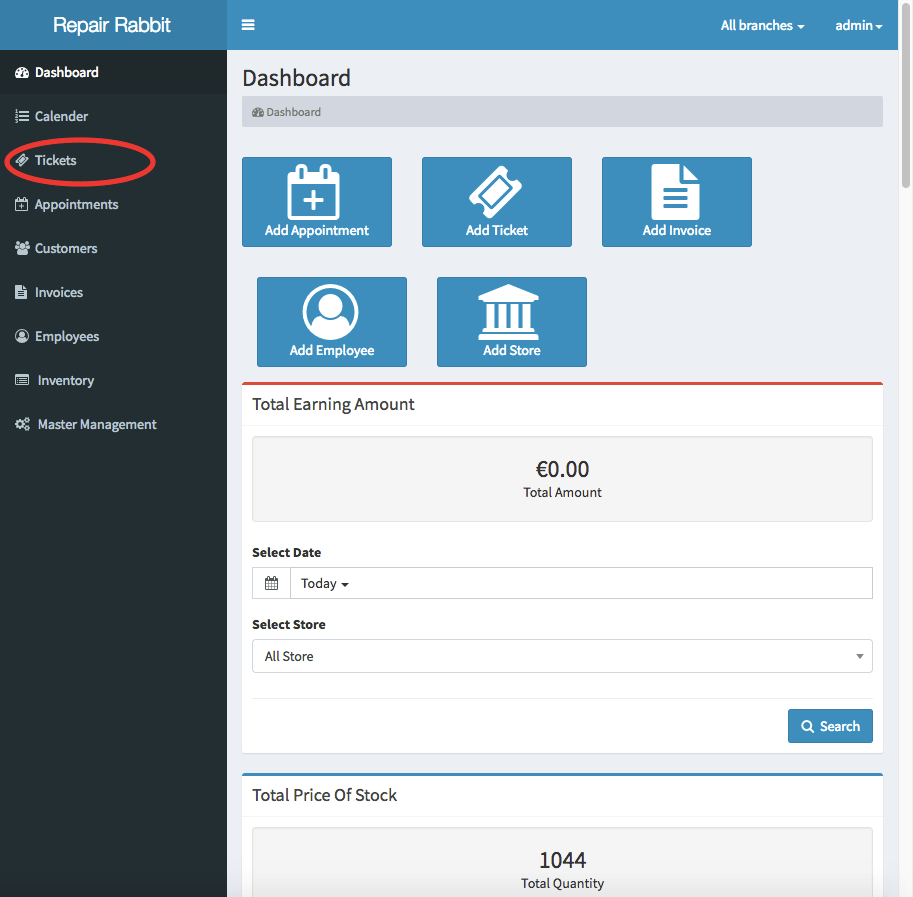 Click "New"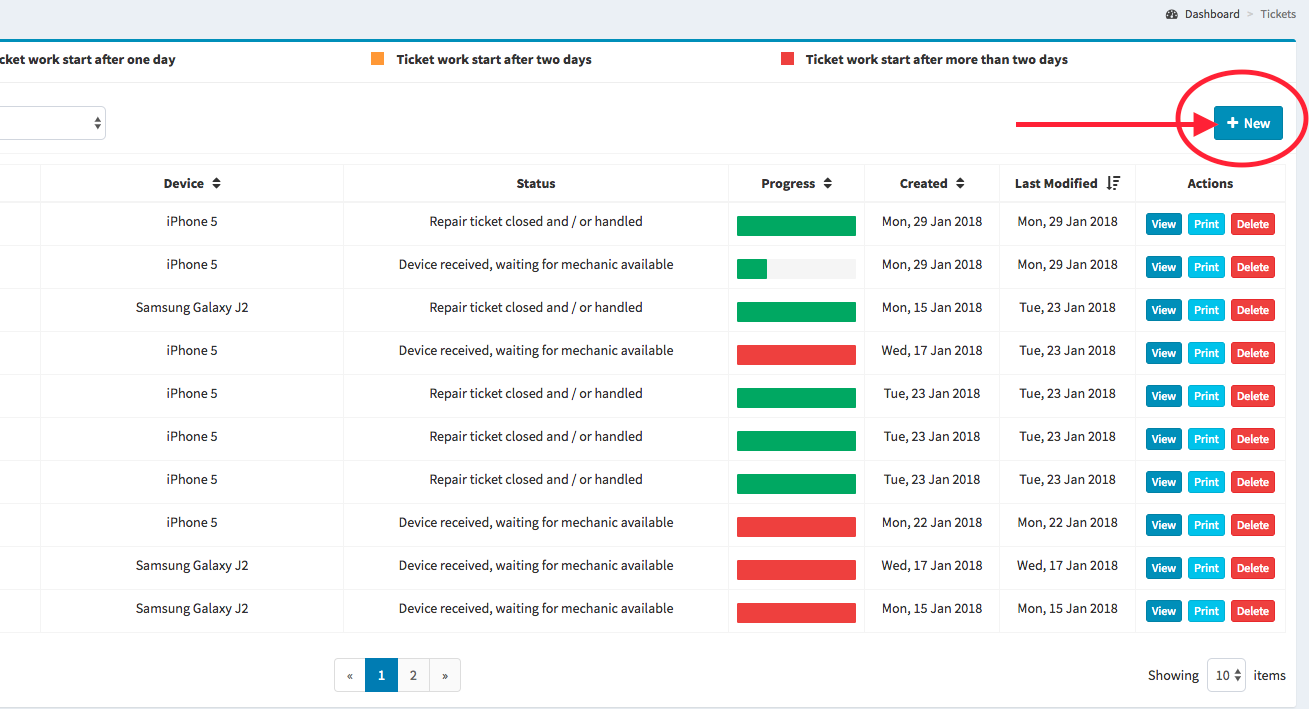 Click "Add new customer"

Fill in all the required details and "add".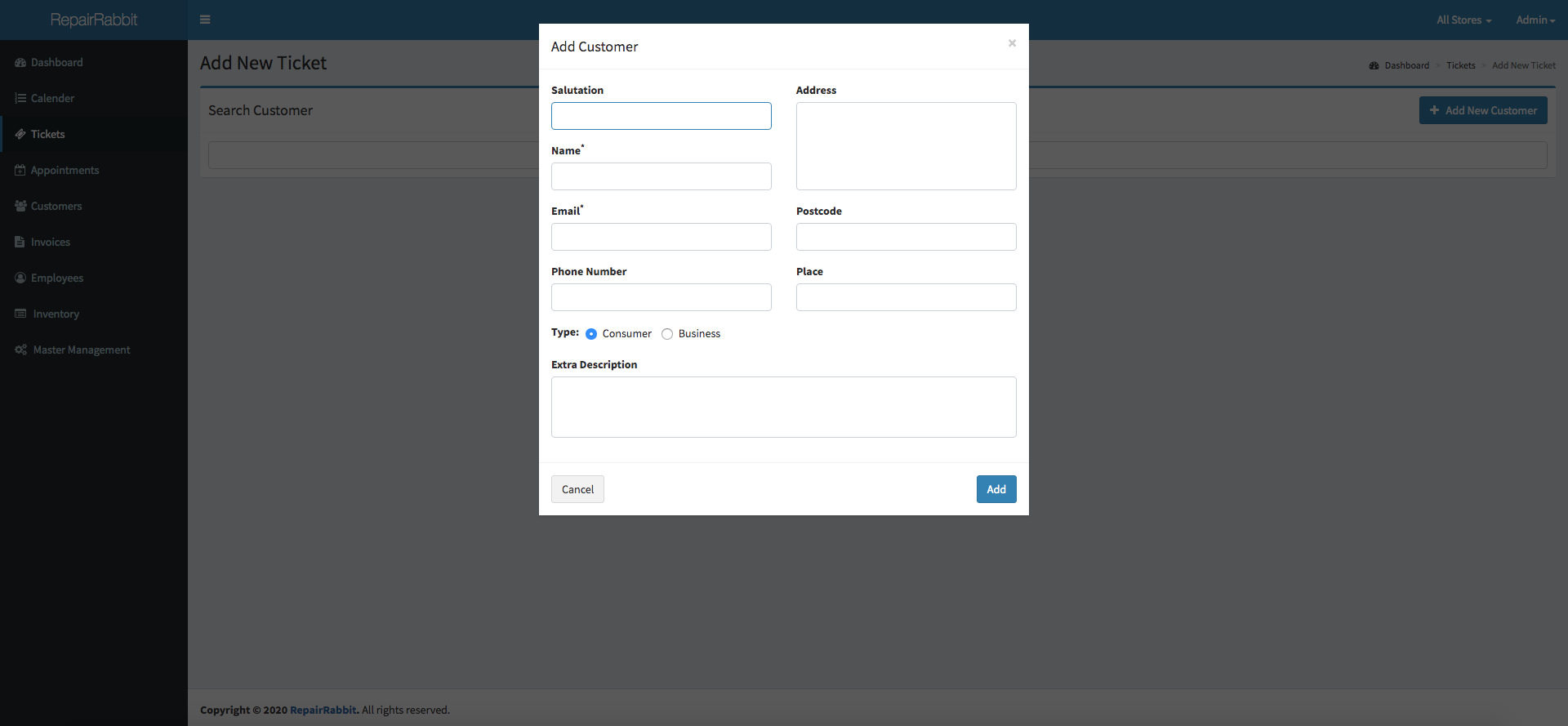 After 'adding", the system will display an empty ticket.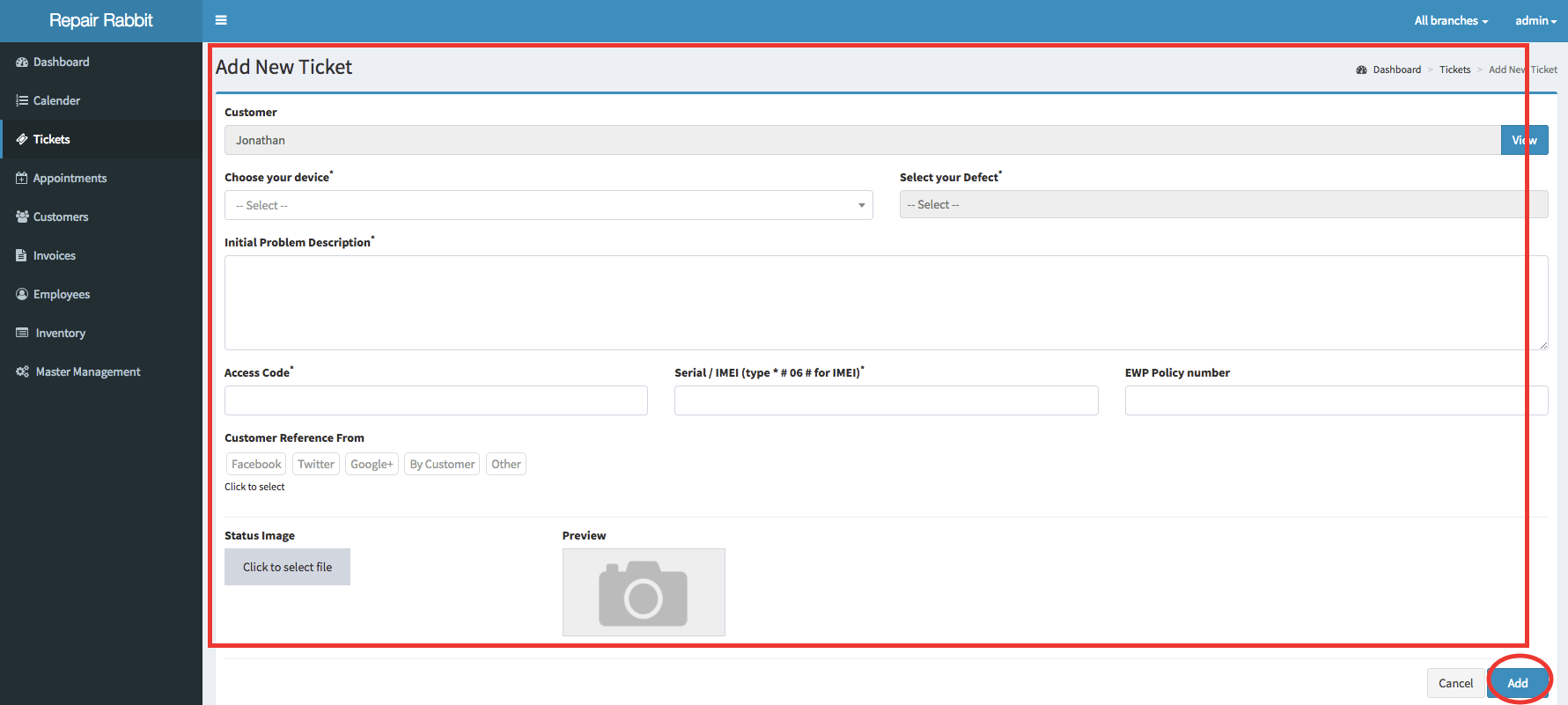 Fill in required details in the ticket and "add".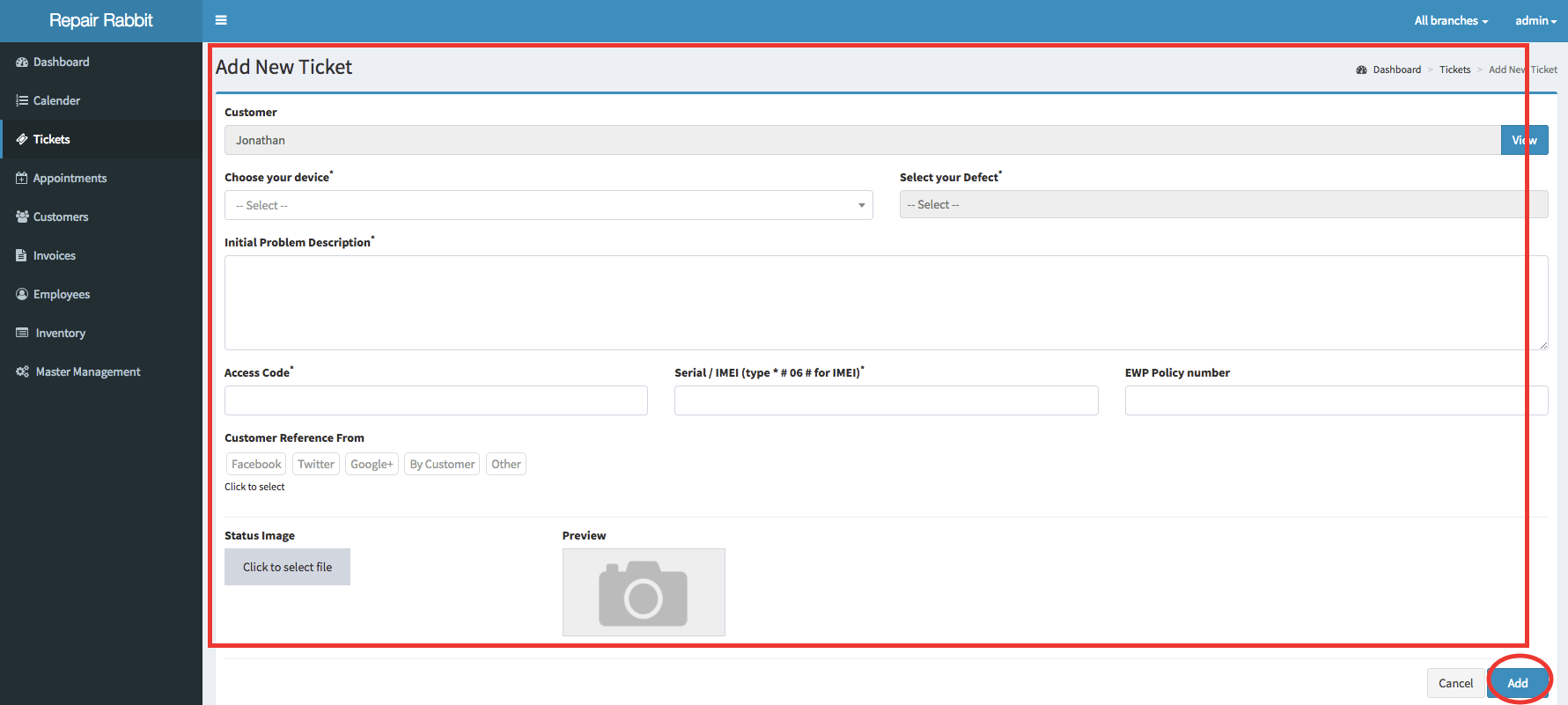 New ticket will be generated with unique id.