How to create new appointment?
It's easy to create a new appointment for the New Customers or for existing customers.
Create New Appointments for new customers
Dashboard > Add Appointment.

OR
Appointments > New > Add New customer > fill details > Add
"New"

"Add New Customer"

Fill the details, and "Add".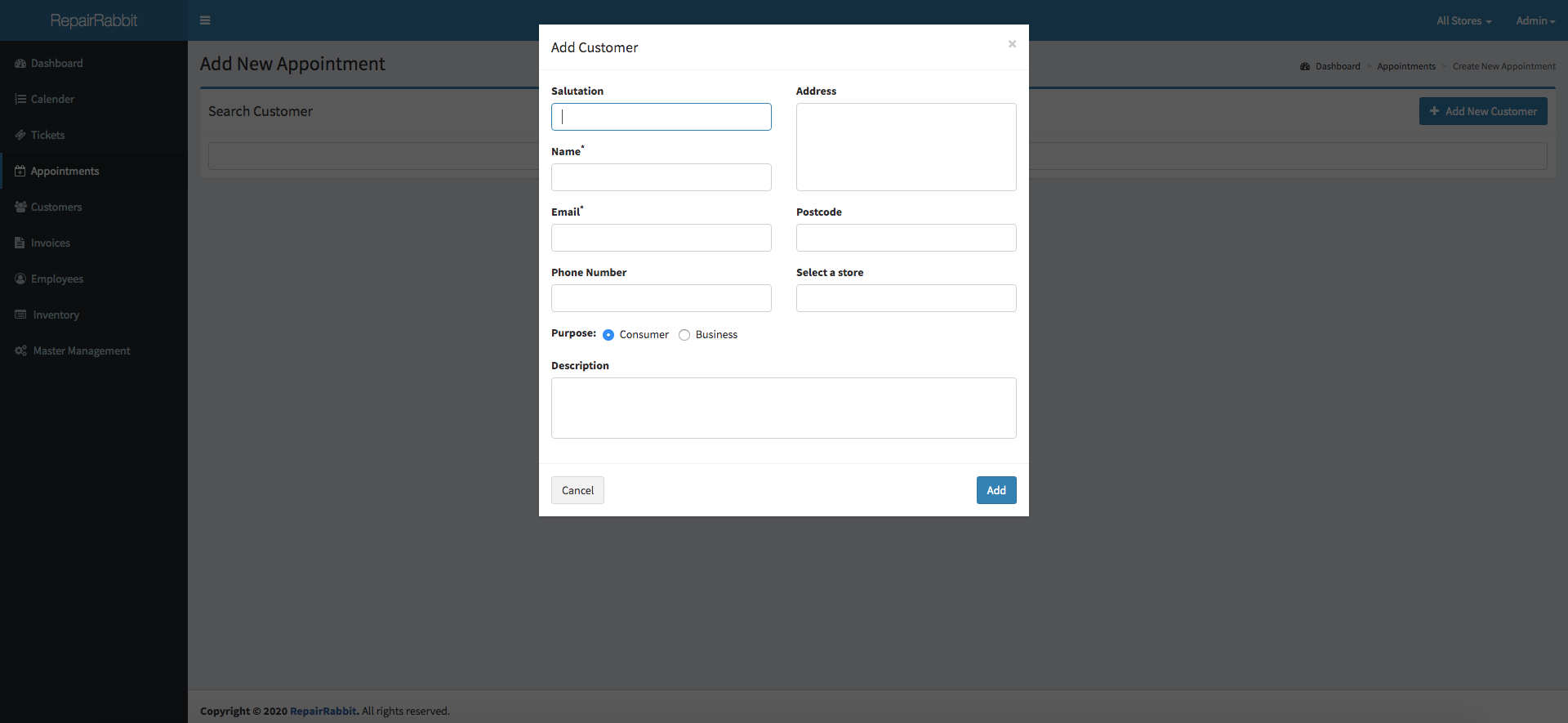 "Add"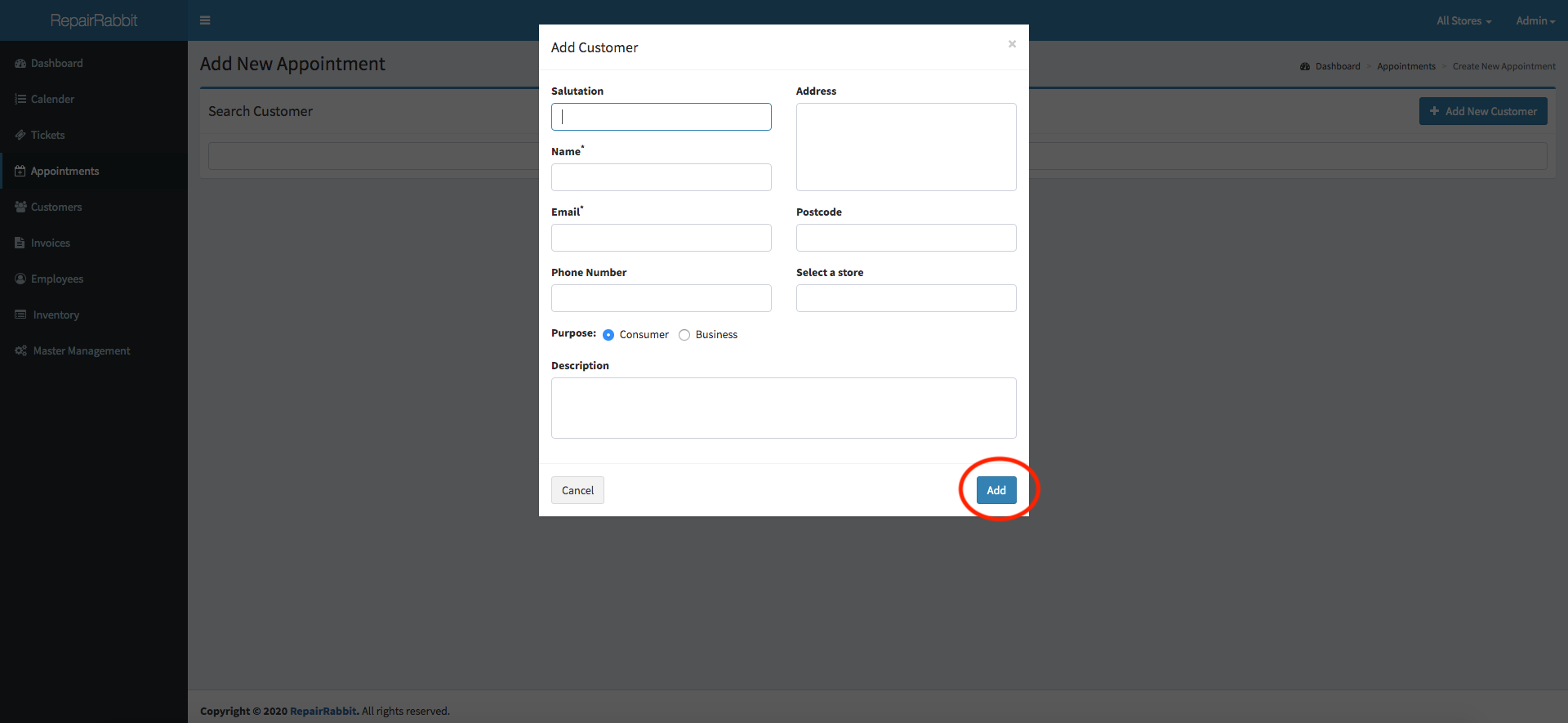 Again Fill the details required for product repair.

"Add", Appointment will be created.

Create new Appointment For Existing Customers
Dashboard << Add Appointment

or
Appointment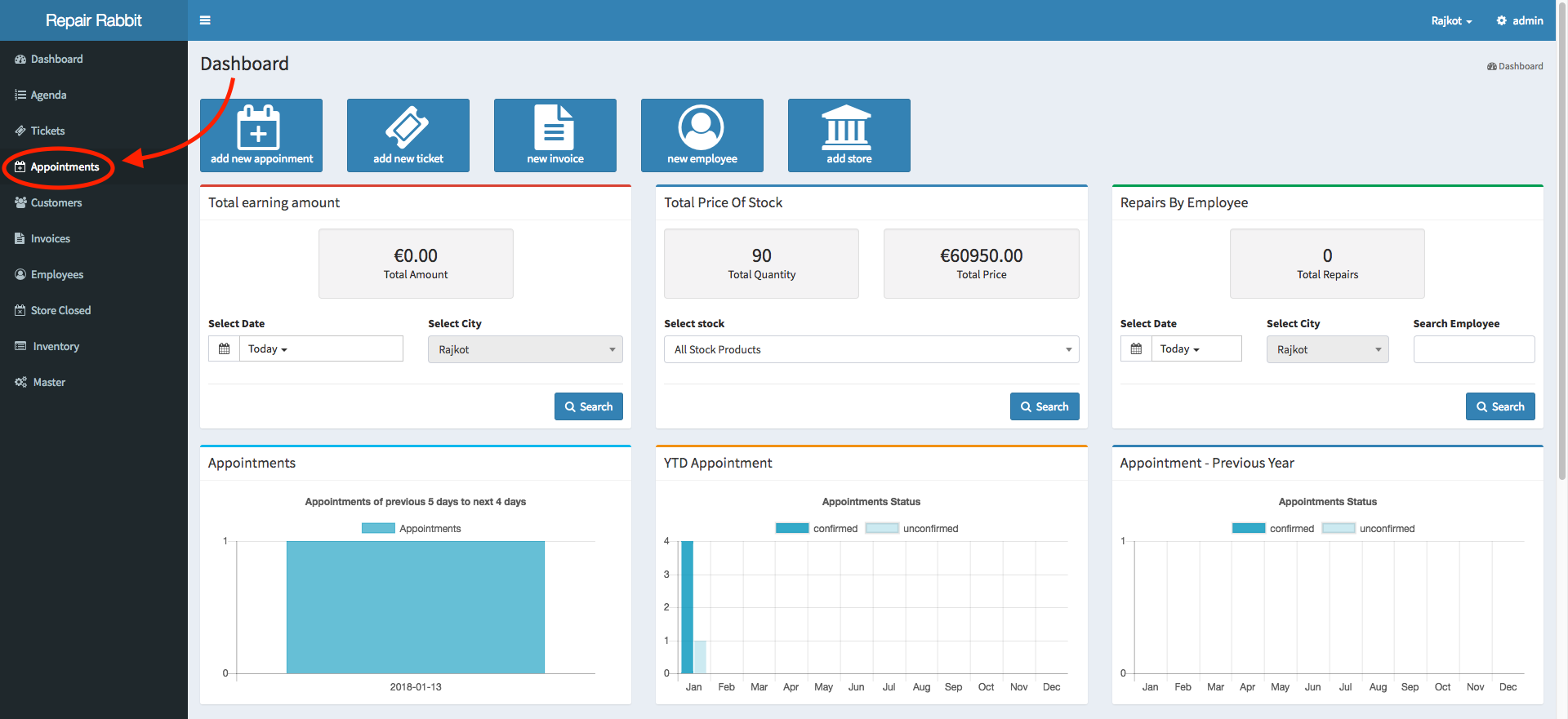 "New".

Search customer .

Fill the required details about the prodcuct repair.

"Add"