How to create a new invoice for new customer?
"Invoices"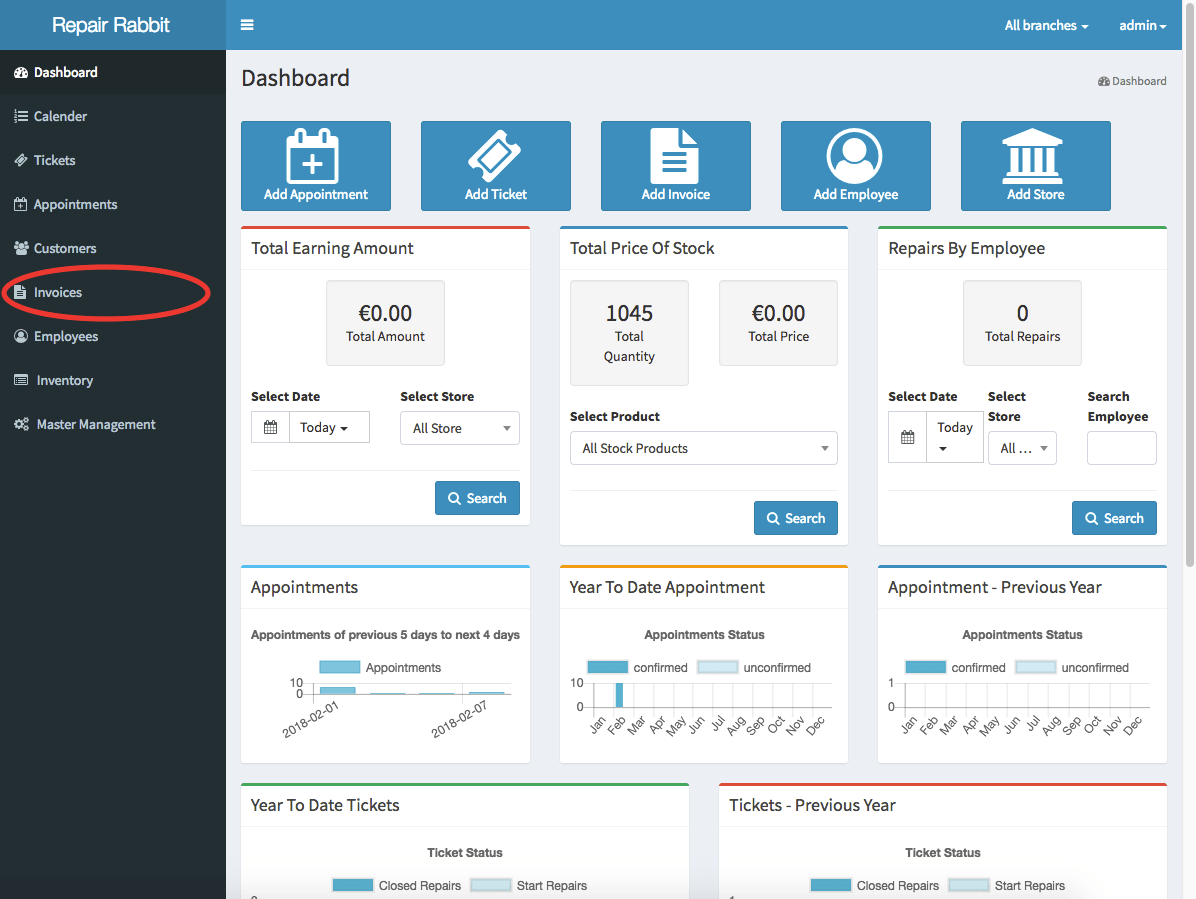 "New"
Add the necessary details about a customer.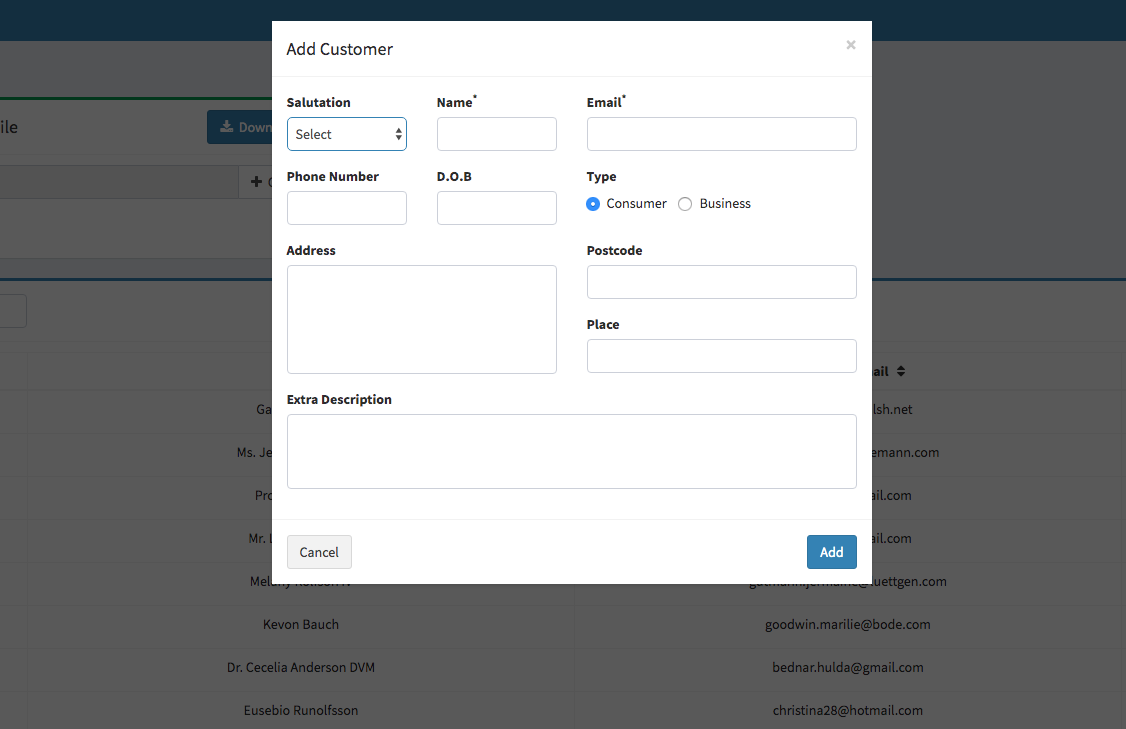 "Add", it will display an empty invoice.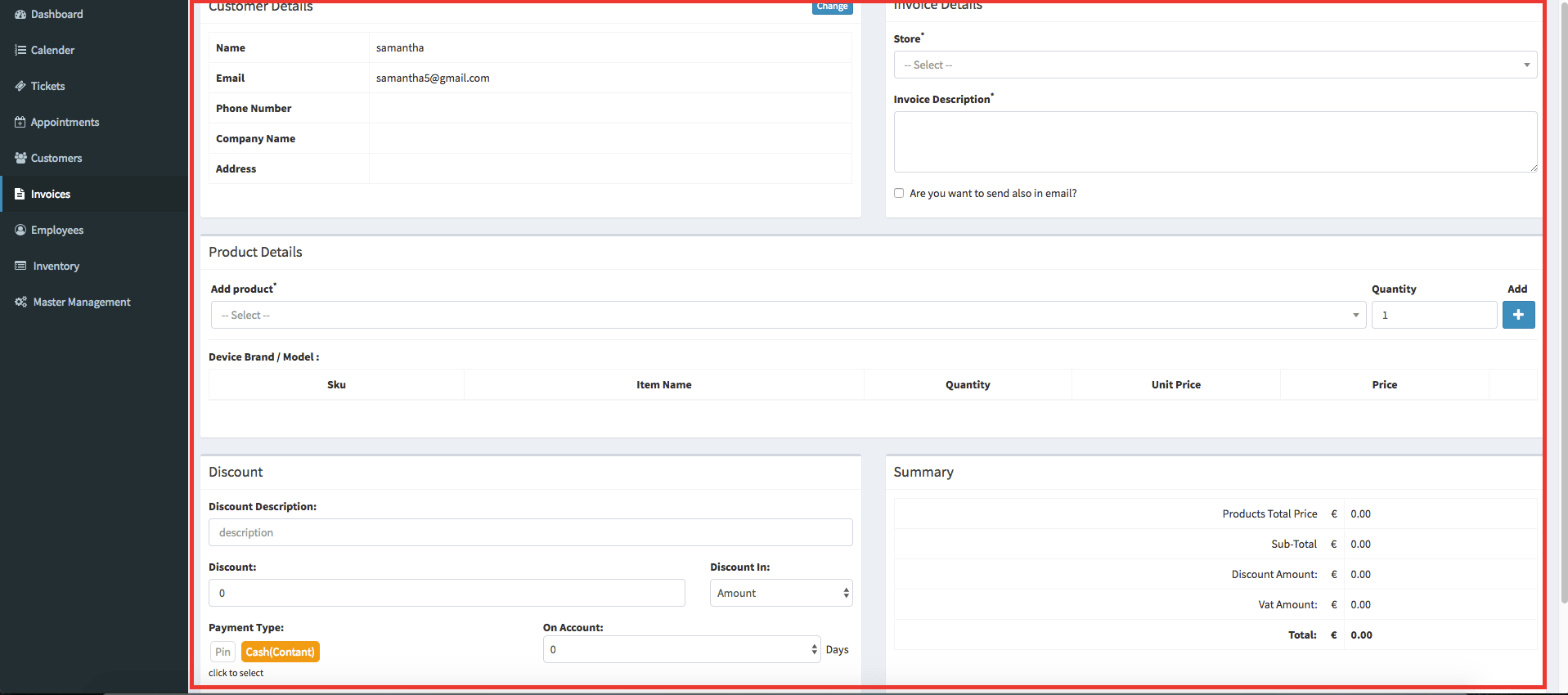 Fill all the required details in the invoice and "save" .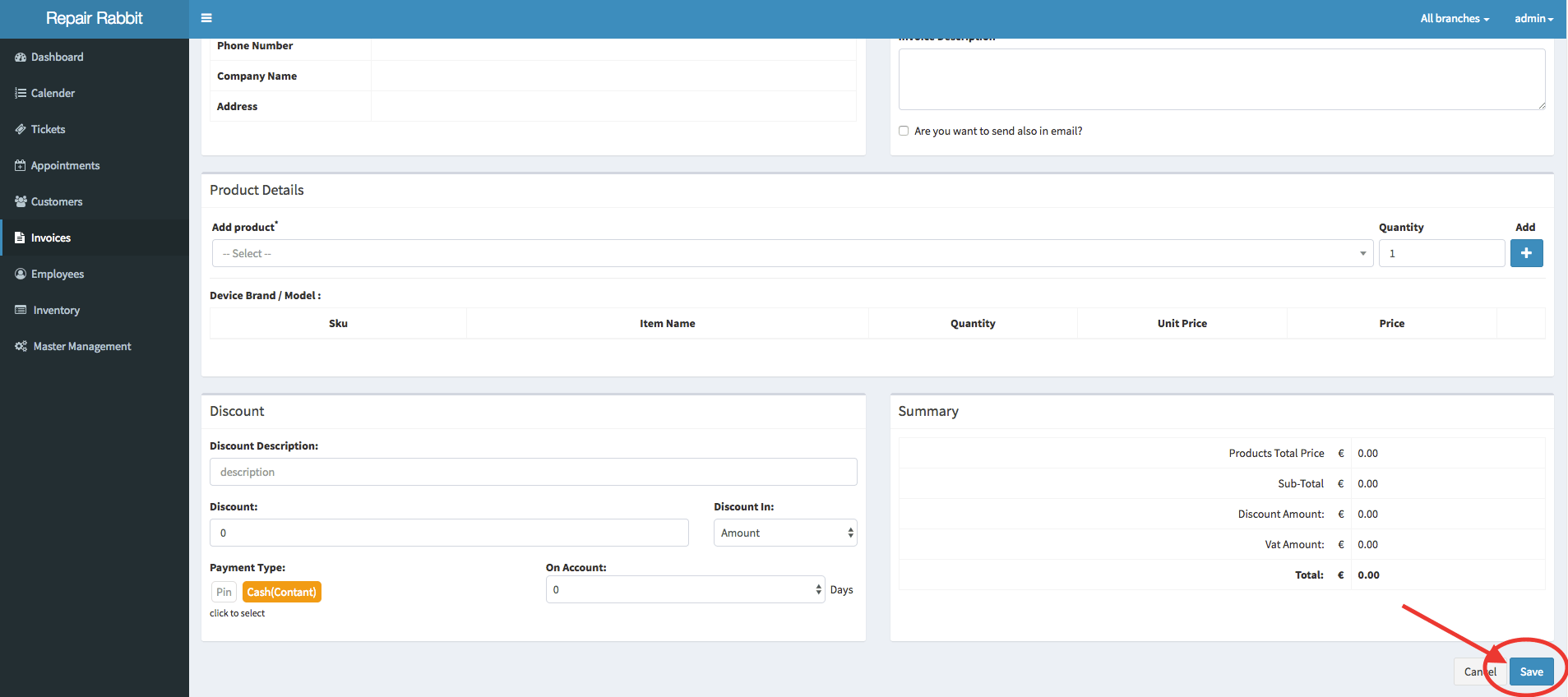 here system will ask you to confirm your action to generate "invoice"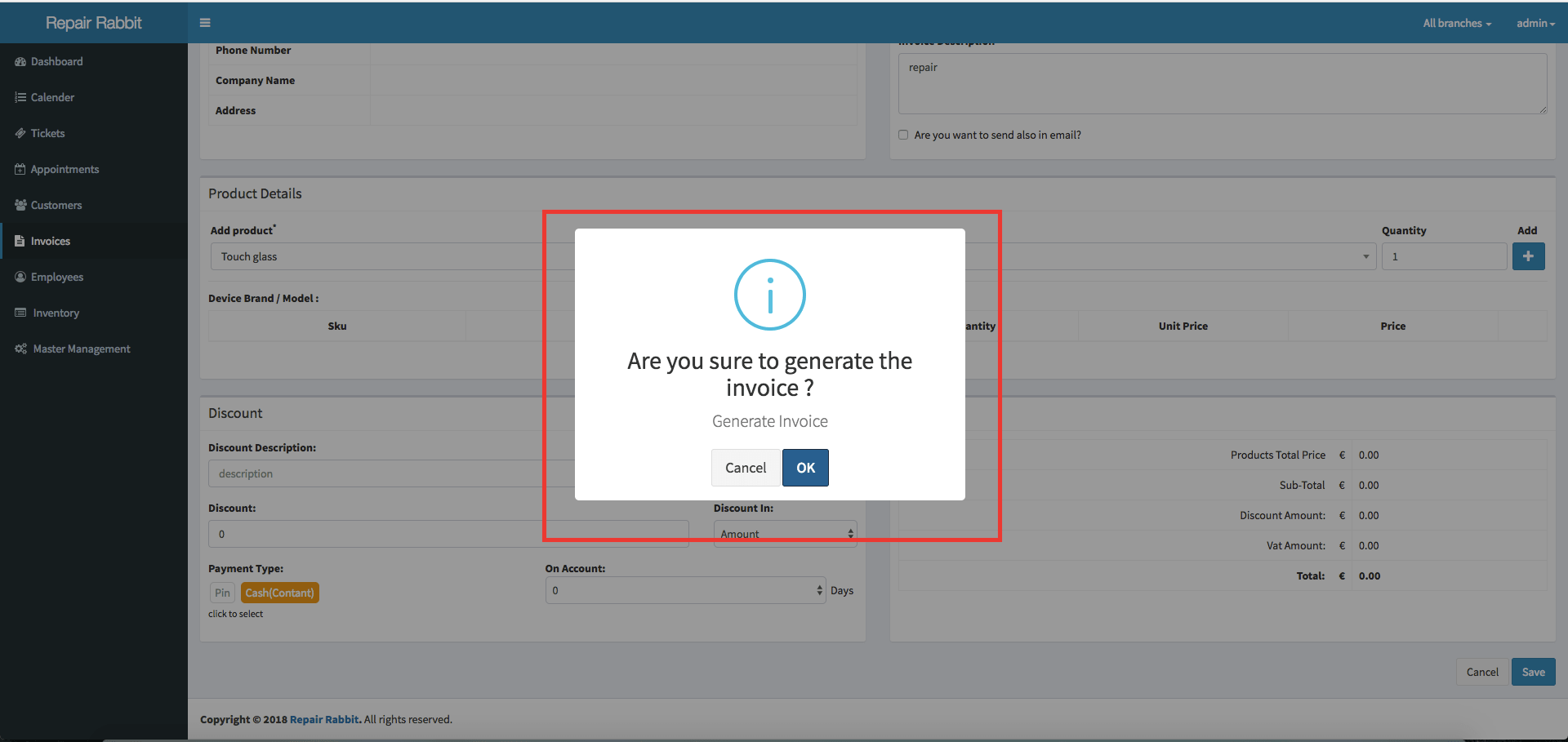 "ok"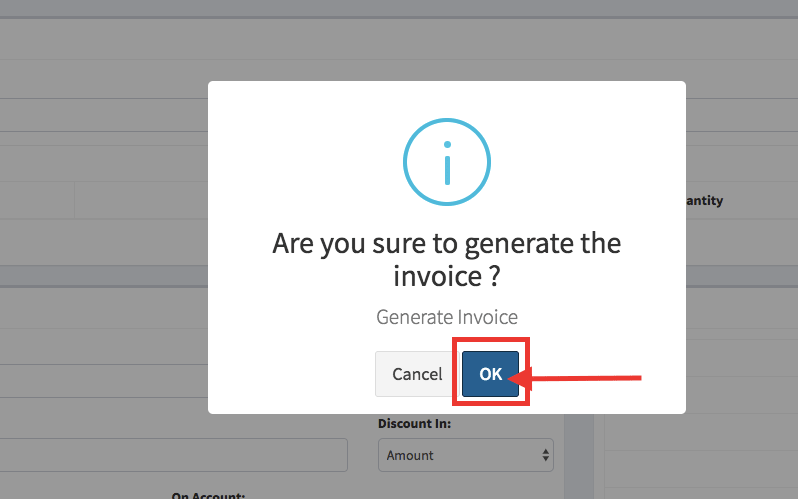 The new invoice will be generated.